Dennis offers Phoenix $500K to open Brothel ahead of Super Bowl 49
Watch Phoenix ABC News story here
AZ Central
KFYI Radio 550 Phoenix
News Tucson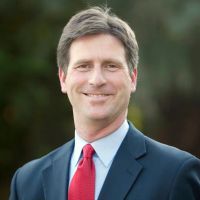 DENNIS' LETTER TO PHOENIX MAYOR GREG STANTON!
KRNV News Reno
Reno Gazette Journal
Arizona Family
Raising Zona

NEW HBO CATHOUSE EPISODE....THURSDAY AUGUST 14TH.
This was the episode that was never aired. Catch it this summer!
Billboard Advertising Nevada's BunnyRanch Leaves East Bay Parents Concerned
Watch Channel 5 KPIX video
BILLBOARD TAKEN DOWN!!
DENNIS THREATENS LAWSUIT!
Lamont and Tonelli Spoof Oakland Politicians!
Listen to audio
Jimmy Kimmel, Bravo's Andy Cohen and MSNBC's "Morning Joe" cover Donald Sterling's ban from The Bunny Ranch
Bunny Ranch Owner Bans Donald Sterling From Brothel; Puts Together Ownership Group Of Prostitutes And Clients To Buy L.A. Clippers
BunnyRanch article
KRNV News
NY Daily News
Washington Times
NJ Ledger
NBC Reno
UPI
International Business (UK)
CBS Vegas
Broadway World
FanSided
Brothel Owner Comes To The Aid Of Embattled High School Senior
York Daily Record article
BunnyRanch Press Release
Read E Online article

Ava Adora and Dennis on UK's BuzzFeed! What's It Like To Work In A Brothel!
BUNNYRANCH BILLBOARD RAISES EYEBROWS!
ON SALE NOW! PENTHOUSE FORUM!
Barbie Girl and Ava Adora with President Bill Clinton at LA Fundraiser Unite 4 Humanity!
NY Daily News
Daily Mail
TMZ story
Washington Times article
Reno NBC News
Perez Hilton story
Washington Times
Reno Gazette Journal article
NY Daily News
Chelsea Lately
National Enquirer
CSI Vegas, Back To The Brothel. Legal Brothel Episode. Dennis worked on the show as consultant!
Watch the full episode here
Dennis Hof Reacts To Liberace Lover Being Sent Back To Prison
Reason TV Features Dennis Hof & Bunny Ranch In New Documentary
Howard Stern Contest Winner Chokes To Death. BunnyRanch Bunnies Shocked!
Dennis Hof Proclaims Saddest Day In Bunny Ranch History
Dennis offers Justin Bieber Partnership in BunnyRanch!