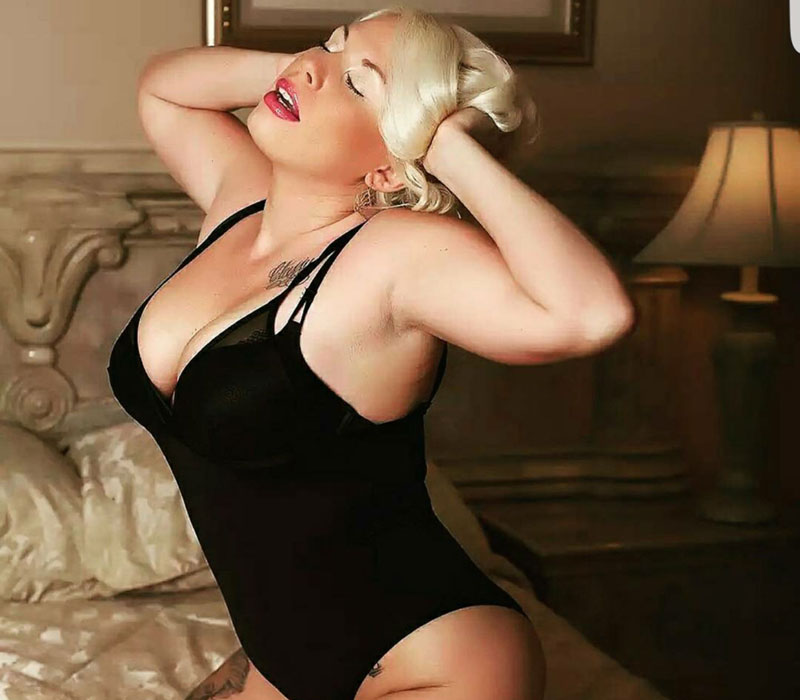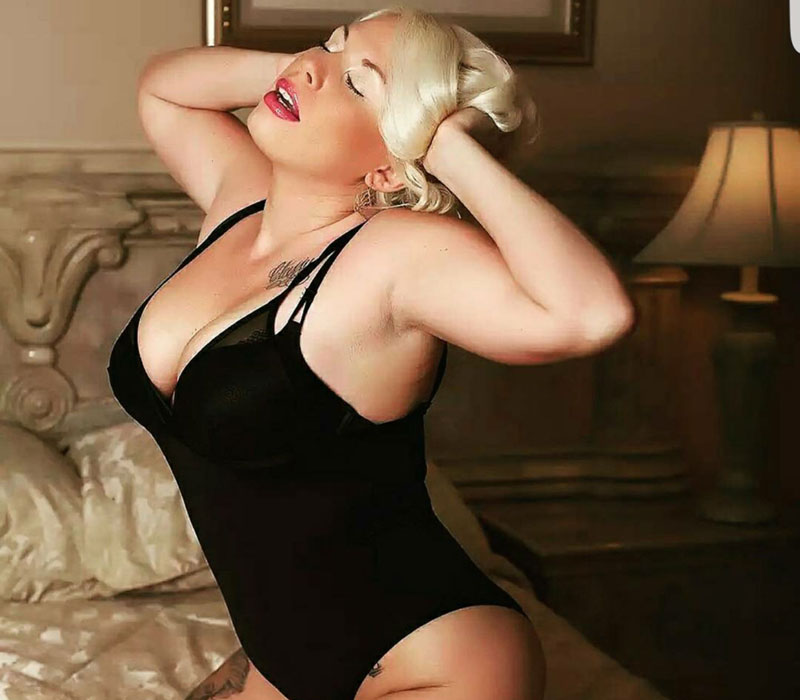 Marilyn Rose
Vital Stats:
Age: 22
Height: 5 7″
Weight: 145 lbs
Bust: 36DD
Bi-Sexual: Yes
Fetish-Friendly: Yes
Fantasy Role-Play: Yes
Kissing/Cuddling/Make-Out/GFE: Yes
"A Sexy Vixen Who Can Show You How Good You Can Feel!"
Do you want a curvy girl, with silky blonde hair, sparkling green eyes, and natural round 36DD breasts? Add to that a world-traveled Seattle native who has discovered she'd love, almost as much, just to stay in bed?…..A friendly, educated partner for deep conversation or quiet companionship? I am Marilyn. My German, Irish and Swedish ancestry have graced me with porcelain skin, long legs, and amazing curves. My body is very womanly and hourglass shaped, my petite waist perfectly complementing my round bottom and hips that seem to be perfectly placed. You will find me to be very flexible. While I delight in the physicality of flesh, I am not a pure hedonist. If you would enjoy the company of a good-natured, insightful woman with a droll sense of humor, you might find me to your tastes. You will enjoy my companionship as being witty, knowledgeable, attentive, and otherwise "skilled" in the art of conversation. I am thoughtful by nature, in both the "considerate" and "philosophical" sense. My wisdom seems to exceed my 22 years, but my playfulness and lack of guile make me truly ageless. I am in tune to the connection between body and mind; likewise, one is most fully entertained by caring stimulation of both. I provide an extraordinary experience to gentlemen and ladies, and to couples exploring their own sensuality. I hope we can meet soon and begin to get to know each other!